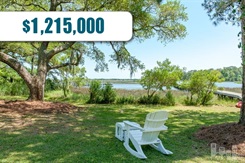 6320 Head Road This home went under contract just 9 days after hitting the market. It sold on July 22, 2013 for 100% of listing price.
PREPARING TO SELL:
Angela is a "Pro's-pro" - A professional communicator with the ability to deliver results. She has a positive, can-do attitude, with drive and determination."
Myers Barnes, National Real Estate Sales Trainer & Best Selling Author
Has Your Home Failed to Sell?
Have you had your home on the market and were unsuccessful in achieving your goal? Getting your home sold in today's market requires a strategic plan that includes presenting your home to look it's best, pricing it appropriately based on market data, and having a pro-active REALTOR® with a strong marketing plan.

We have a plan and we know it works! We know what it takes to not just list your home, but to get it SOLD. Our clients have benefited from our ability to provide exceptional results. Call us – We will get the job done!
What We Do Differently
You can trust that we will be honest and realistic about what needs to happen in order to achieve your goal of selling your home. Our team of professionals are dedicated to getting your home perfectly situated in the market and prepared to sell.

In order to deliver the strongest results, we measure our marketing efforts and keep you in the loop of what's happening. You'll receive detailed reports that illustrate our marketing efforts, the interest of prospective buyers, and professional feedback from other local Real Estate professionals who show your home to their clients. We vow to have an active plan that consistently markets your home and ensures your home stays in the spotlight.

Our team will continue to provide you with the assistance that you need throughout the entire process – while preparing your home for the market, during the listing period, when the offers start to come in, and from the time of contract through the closing. Even years after the sale, we are committed to being your knowledgeable neighborhood resource.

Our clients & other Real Estate Professionals say it best:
"Angela sold our home in record time. She was involved in helping us prepare for the sale with staging, and inspections. She also did her research to figure out the right price to sell our home in this difficult market. With so much competition for buyers, we needed a REALTOR® at the top of her game. Angela made sure we had the right exposure to get the traffic and doing our homework up front with staging and inspections insured we got an offer very quickly. It was interesting how her use of technology helped to get us to the closing table. Good job Angela!"
~ Christopher & Aileen B.
"I have been a real estate professional for 21 years as both a Broker and an Appraiser, I have rarely come in contact with a REALTOR® as competent and professional as Angela. I came to her as a client to sell a property I own in Wilmington. From my first contact with her I was highly impressed. She is knowledgeable and follows through quickly on every action she commits to. She has gone the extra mile with providing services, information and counseling me with this process. I would recommend her without hesitation to anyone in need of a true professional who gets results!"
~ Linda B.
"I have known Angela for several years now and have always been impressed with her enthusiasm and dedication to her profession. With extensive knowledge about her communities and a passion for creating win/win situations for her clients...I have lovingly coined her "the Rachel Ray of Real Estate". She is by far one of my favorites!"
~ REALTOR®, Sandi Justice

"Angela's marketing techniques are incredible. She not only presented a detailed proposal &offered a system for selling our property, she executed it flawlessly. Her approach was based on & supported by data, no guessing, just analysis. Her approach was exactly what was needed to sell in the shortest amount of time while getting the maximum amount of money. "
~ David H.
"Angela has a passion for people and for homes. She knows that there are new and better ways to embrace doing business in today's marketplace and is not afraid to take a risk and try them."
~ REALTOR®, Jenn Nowalk
"Angela is very knowledgeable of the real estate market in Wilmington and helped me get my house sold quickly! She was great to work with and I would highly recommend her!"
~ Virginia R.
"Angela has one of the most comprehensive, cutting edge marketing strategies in the real estate business. I am always wowed by her level of professionalism. I would definitely give her a call to sell my home and you should too."
~ Ashley A.
"I have worked with Angela in past while co-brokering real estate transactions. Each and every time I enjoyed the process and I knew that I was dealing with a person who had a high degree of ethics and professionalism."
~ REALTOR®, Chris Baynes